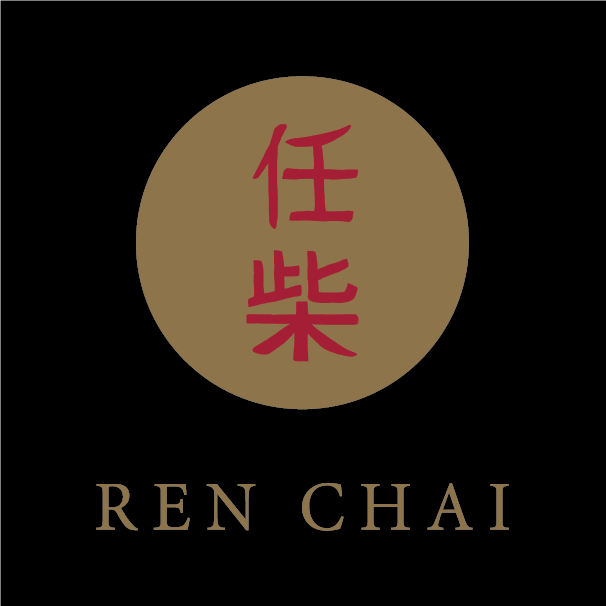 Awards
Ren Chai wins The Spotist Food Awards
THE SPOTIST FOOD AWARDS 2018 voting (on social media platforms) was open from October 7th - 31st 2018. Ren Chai won best restaurant for the category "Best Chinese Restaurant".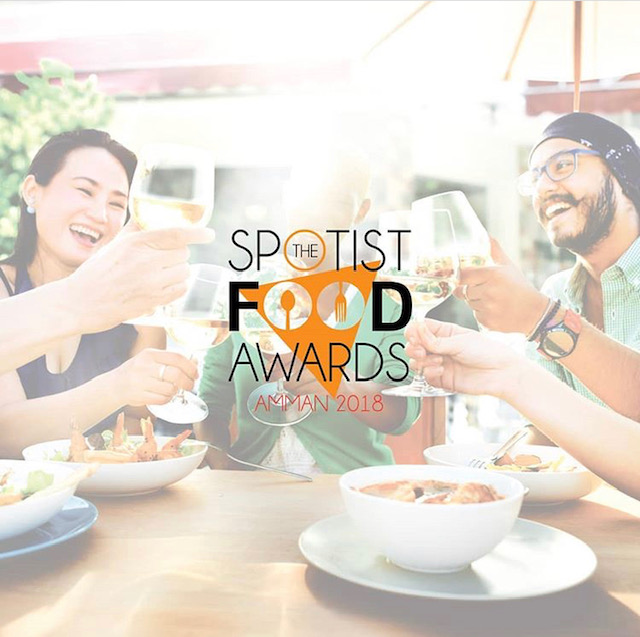 Restaurant, Ren Chai, Yoshi, Vinaigrette and Wild Jordan Center awarded 2017 Certificate of Excellence
Congratulations to Fakhreldin Restaurant, Ren Chai, Yoshi, Vinaigrette and Wild Jordan Center for being recognized with a 2017 Certificate of Excellence, based on the consistently great reviews they've earned on TripAdvisor. The Certificate of Excellence award honors hospitality businesses that deliver consistently great service. This designation is given to establishments that have consistently achieved great traveler reviews on TripAdvisor over the past year. Establishments earning the Certificate of Excellence are located all over the world and have continually delivered superior customer experience. The Certificate celebrates the accommodations, attractions and eateries that make these perfect trips possible. It is a real source of pride to receive this certificate as it is determined by traveler reviews and ratings.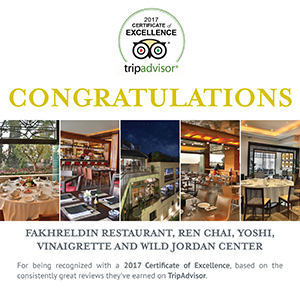 Mr. Ishaq Arabiat awards Ren Chai on behalf of Jordan Chamber of Industry, for its support and consistent performance, 2012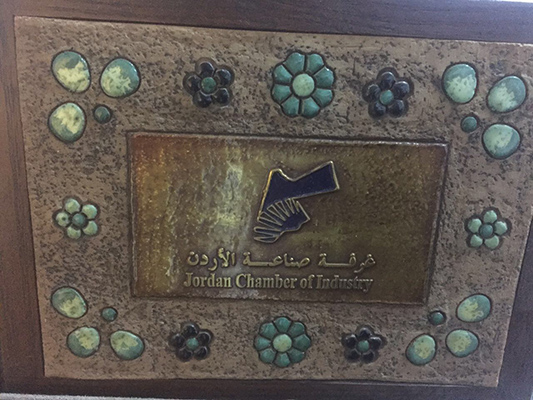 1st Grumpy Gourmet Award 2005: Best design
Grumpy Gourmet, established in 1995 is the leading supporter/ critic of full service restaurants and distinguished hospitality professionals in the region. This is recognized during a lavish annual event, the Grumpy Gourmet Annual Awards event. During this event Ren Chai was nominated for Best Design 2005.



1st Grumpy Gourmet Award 2005: Top Ten Restaurants in Jordan
Grumpy Gourmet, established in 1995 is the leading supporter/ critic of full service restaurants and distinguished hospitality professionals in the region. This is recognized during a lavish annual event, the Grumpy Gourmet Annual Awards event. During this event Fakhreldin Restaurant was nominated as Best Middle Eastern Restaurant in Jordan and as one of the Top Ten Restaurants in Jordan, in 2005.



Testimonials
TripAdvisor review on Ren Chai; "Best Chinese restaurant I've been to in my life"
Ren Chai is the best Chinese restaurant I've ever been to. First off, the place is very elegant. There is a small pond with some fish behind glass, nice music, and many other small things that make the place beautiful. Now, there is one dish that many Chinese restaurants serve, a chicken and broccoli served with brown sauce and rice. However, it was not on the menu. I still asked the waitress (Her name was Raquel) if they had it. She replied no, but said THAT THEY WOULD BE MORE THAN HAPPY TO STILL MAKE IT. Wow. We have went there more than 6 times now. Every time, the waitress Raquel had us, and she REMEMBERED MY ORDER EVERY TIME. This is the order that wasn't even on the menu. She remembered my order, and my family's order as well. That is dedication. They bring amazing chips for free as an appetizer (fish chips, I believe) with some sauces. But the last time we visited provoked me to make this review. They brought my food in HALF the time they normally do. Raquel (apologies if spelled wrong) is such an amazing waitress at such an amazing restaurant –Michael Reviewed 3rd of November, 2017
TripAdvisor review on Ren Chai; "Class"
Classy, classy, classy. Food is delicious, staff are extremely professionally, prices are overrated but it worth a visit. I highly recommend for everyone. Forgot to mention that it is part of Atico group. Reviewed 9th September 2017
TripAdvisor review on Ren Chai; "Searching for a very Good Chinese cuisine...you FOUND it!"
A comfortable, refined food that happens to have great Diced chicken with cashew nuts with Steamed rice, also Corn soup with chicken, Hot & sour soup, Canton noodles with vegetables and Wasabi shrimp (but cant taste the wasabi flavor). Servers are friendly; helpful with ordering a balanced meal. The only problem, theres no enough parking… Excellent food! if your searching for a good Chinese cuisine, i highly recommend this restaurant. Reviewed 23rd July, 2017
TripAdvisor review on Ren Chai; "One of best in Amman"
Was a good experience loved the food, decent food portions could be bigger. Prices are bit expensive not as much as I thought we got a discount too was nice of them to do so. Definitely recommend it. Reviewed 8th July, 2017
TripAdvisor review on Ren Chai; "My Family Restaurant with an Exquisite Taste,"
Have you ever been to a restaurant more than once and each time you go there, your craving for the taste increases? Well, this is exactly my feeling about Ren Chai in Amman. Not only that I feel it is my favorite restaurant, but I just feel you can never get enough of its exquisite cuisine, and every time you go there, is like the first time. The Jordanian hospitality is coupled with fine Chinese cuisine; all this is presented in a "home" environment with a class A adaptation from a house into a restaurant that offers diverse ambiance between very public dining to a more private place, to a calm and breezy outside terrace. Reviewed 23rd May, 2017
TripAdvisor review on Ren Chai; "Authentic Chinese Fine Dining "
We went as a couple, the entrance is ambient with relaxing bamboo flute music adoring the refined Asian garden and the arching aromatic pink jasmine had us feel as though we were stepping into an ancient Chinese monastery. The foyer is grand and everything was immaculate from cleanliness to lighting and furniture to staff whom are well trained and really do make this place happen and outshine the rest. I felt a bit underdressed in my casual attire but that wasn't a problem at all. Ren Chai boasts an elegant boutique bar facing the dining area. the tables seat parties of all sizes were well spread out with proper distance for moving around. Ren Chai caters to mostly non-smoking patrons but do have a well ventilated smoking area. So this is a great spot for those wanting to escape Amman's suffocating fumes. We didn't have reservations but we were cordially seated at a comfortable yet privately tucked away table for two which was set up with bespoke glass tableware and the finest silverware. The waitress placed two Oshiboris (hot towels) after we were seated. They followed everything to the tee from being thoroughly versed on their menu to perfect serving etiquette. If you aim to impress your company, bring them to Ren Chai. You won't be disappointed. The atmosphere and the contemporary interior design go hand in hand. The dimly lit dining area adds to the experience. Nothing beats the calm ambience with an authentic meal. Ren Chai is one of the rare places that actually care about their regular patrons. I got to learn about Hikmat Kaddoura through their menu! I had the hot and sour soup which was the best ever, took me a decade back in my memory of China Town in NYC. My bf had the sweet corn soup which he loved! The shredded beef in oyster sauce is simply perfect and the serving is more than enough for two. We also ordered grilled shrimp with cashew nuts and vegetable. They also serve a variety of chicken, pork duck, scallops, grouper fish and lobster but we weren't adventurous that particular evening. They also serve a variety of vegetables, noodles and rice recipes as well as fritters for desserts. We didn't have space to eat anymore 😉 They also serve a fine wine and premium liquor selection. Price wise, I think they're not expensive at all. For the authentic cuisine, fine-dining experience and the service you are getting this is a mid range restaurant and quite affordable. It's not overpriced at all, those who seem to think so obviously haven't had a real fine-dining experience in their life. This is not an Arabized menu, when you come here expect authentic tasting Cantonese and Szechwan delicacies not the Chinese food you're used to in Jordan or the Middle East. Ren Chai is by far the best in the Middle East and is superior to Jordan's PF Chang. Thank you for transforming our spirits, we will be coming here more often 🙂 Reviewed Apr 12, 2017
TripAdvisor review on Ren Chai; "Unexpectedly good"
Amman does not have many Chinese options so we were pleasantly surprised when we visited Ren Chai for dinner. The restaurant is nicely decorated and we thought the food was tasty. There are quite a number of options in the menu, including some pork dishes. Beer, wine, and liquor is also available. Our waiter was super nice, even noting that... Reviewed Mar 13, 2017
TripAdvisor review on Ren Chai; "Firas the super waiter"
I went today with my mom to have dinner ..though the place is great couldnt believe what a super waiter can do to make your experience unforgettable ..he was extremely kind and gentle to my mom,he pampered her ,got her an extra cushion, served her food and refilled her plate checking on us every few minutes the food took few minutes as he promised to get ready ..Firas you rock! Thank you for your kindness Reviewed Mar 13, 2017
TripAdvisor review on Ren Chai; "First Impression"
Last Saturday we were invited to a private dinner organized by a dear friend. There were 12 people who usually attend important functions, dinners and the like. The set-up was good and allowed each one to see all the others comfortably. The appetizers were of varied and of good quality and adequate portions. The soup was good and the main course was also good. The service was efficient and of a good professional standard. The team attending to our table was well organized and attentive. Reviewed November 19th, 2015
TripAdvisor review on Ren Chai; "Tasty for years and years"
nice cozy Asian restaurant, serves good food for more than 10 years now ,they are specialized with duck meet dishes beside other common Chinese dishes as sweet and sour fish, chicken cashews, beef broccoli, spring rolls with shrimps, soups, etc the cost for a couple will be a minimum of 70$ Reviewed October 28, 2015
TripAdvisor review on Ren Chai; "Great Asian Cuisine"
I've been to Ren Chai on two occasions. One for work and another for pleasure. Both experiences were GREAT. Both of the Thai and Chinese dishes I had there were good. The service is very good as well (kinda rare in Jordan). Reviewed July 26, 2015
TripAdvisor review on Ren Chai; "survey on 14th of June, 2015; "
We had a lunch for 100 people and Musleh took the order and gave us an offer in a very short time, within an hour of calling him. He was very accommodating and professional. On the day of the event, Rami and Musleh did a great job on serving all the food upon request all guests were very very happy with the food and service. The value for money was very good and all our guests loved the venue. We also orderd two special meals and they were served in a timely manner and were cooked as we wanted them."
TripAdvisor review on Ren Chai; "best Chinese restaurant in town"
Very classy, excellent food, and great service. However, be prepared to pay a hefty price especially if you order alcoholic drinks. Our Philippina head waitress made our visit memorable. We keep visiting this place because we enjoy the high quality food and service. Reviewed April 14, 2015
TripAdvisor review on Ren Chai; "Lunch on Saturday"
We decided as a family to have our Lunch in Renchai as my wife and I wanted Chinese food an my daughter were after the sushi offered from a sister restaurant. Our food was just fine, the desert was excellent and the atmosphere was amazing. Reviewed February 14, 2015
TripAdvisor review on Ren Chai; "Hands down the best Chinese food in Amman"
If you have not been to this gem of a restaurant then you have to drop everything you are doing and come by. Everything here is beyond amazing.. I usually love to complain about my food and or service, but I didn't have one bad thing to say about Ren Chai. I use to come here when I lived in Amman and they have kept the consistency of great service and amazing food. For starters we had: Shrimp with sesame on toast - lovely but greasy, Chicken balls- very good, Main course: Half a duck - loved it.. loved the presentation and the pancakes the duck is served in, Sweet and sour chicken - beyond amazing.. the sauce is out of this world, Crispy beef noodles - also amazing, Crispy beef - good.. but not my favorite, Soft vegetable noodles - amazing amazing amazing. Off course I could not order dessert after all this food. Love you Ren Chai! Reviewed December 31, 2014
TripAdvisor review on Ren Chai;"Excellent Chinese Restaurant"
I was impressed by the building, decor, comfort, food and service, and consider this an excellent Chinese reastaurant, possibly the best in Amman. Highly recommendable!
Ren Chai Survey, 22nd May, 2013;
I had a perfect experience at Ren Chai"
Majdi Murad, La Cucina Restaurand, owner
Our diner Saturday night at Ren Chai was just outstanding, service was perfect, atmosphere is delicately grand, dinner was just amaing and the lobsters were just outstanding.... all the best.
Her Majesty Queen Noor's comment after her visit to Ren Chai
The beauty & sumptuousness of this jewel like restaurant is only surpassed by the fine Chinese cuisine. Reviewed April 4th
H.E. John & Carlo Holmes, Canadian Ambassador
A beautifully finished and decorated place. Great food & excellant service many many congratulations! This is a world class place & a credit to Jordan. Well done!
Prince Talal Bin Mohammad:
It is such a pleasure to have eaten a real Chinese meal, in an exquisitely designed setting, with such excellent service. May you go from strangth to strangth.
Princess Sumayah Judeh:
I wish you all the success in this great chinese restaurant. And we invite you to open several restaurants in the Abdali Project. Wishing you the greatest.